The Most Strange Incidence of my life
It was in late March 1996. I along with my father-in-law (Mr.Brojen Das), mother-in-law (Mrs. Chanda Das), Somujit (brother-in-law), my wife (Sanghita) and Banerjee da went to visit Bhojpur temple. This Siva linga temple was built by Raja Bhoj (1010-1053 AD).The lingum in the sanctum is almost 7.5 feet in height and 17.8 feet in circumference. However, the temple was never completed. Bhojpur is 30 km from Bhopal. Even with the ravages of time, it remains one of the best examples of temple architecture of the 12th and 13th centuries.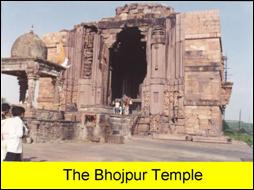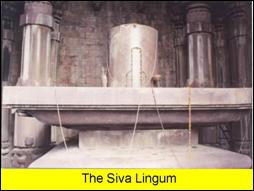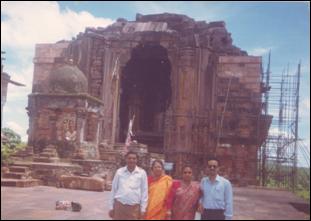 I visited this temple many times during my college days. As my father-in-law wanted to see this temple so this trip was planned. We hired a cab and reached the temple in the late evening. We saw two priests doing 'Sandha Arti', and there was no one around. The priests completed the Arti gave us Prasad and left. In order to reach the lingum first you have to climb few steps and then again you have to go down. As we reached near the lingum it was quite dark. Suddenly, my father-in-law pointed upwards and asked me if I can see something. I saw flash light inside the mindir, strong lights were coming even from the lingum. The lights were similar to what we see in camera flashes. This continued for about 10 – 15 seconds then stopped. I could not believe what I just saw. I was trying to figure out what had just happened. I immediately went outside, as restoration work going in the temple; I thought this flash light was may be generated by the welding machines. To my surprise there was no one in the temple premises except us nor any machines.
Till today I have no answer to this strangest incidence that happened in my life. Surprisingly, my mother-in-law who was just beside me did not witness anything.