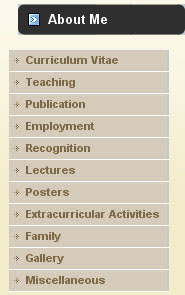 My Experience with the Occult
Meeting with a Mind Reader
This incidence happened with me during 2004. At that time, I was working in Sanjay Gandhi Postgraduate Institute of Medical Sciences, Lucknow. My friend circle there included many research scholars working in various departments. They all were quite junior to me and respected me a lot. My friends knew about my interest in astrology and were helping me in collecting data on general perception of common people, scholars, scientist, clinicians, etc., on astrology. It was because of them I could gather enough data to write an article on astrology; however, the article did not get published in any scientific journal. Anyway, lately many people are writing and asking me for help after reading my article on my site. Though I am a researcher and not an astrologer, I am trying to help then as much as possible. One of the biggest problems of astrology is that you must have the accurate time of birth, date, and place for cast an astrological chart. Many a time if these data are not available or accurate, then all the predictions will be wrong and erroneous. The astrologer has to depend heavily on the data provided to them and try to correlate their prediction with the occurred events, a sort of back calculation. If no data are available then no chart can be cast, if a person wants some counselling, then he/she will have to go to a palmist. So what could be the solution for this problem?
One morning, I got a phone call from my colleague Dr. Ritu, a PhD. research scholar in Urology department, she informed me that one person has come to their department with a patient, and he is able to read the minds of others. She also told me that he will be leaving shortly so I should come and meet him immediately. Luckily, I was not doing anything specific, so I rushed to meet him. As I entered her lab, the place where the gentleman was sitting, I saw from a distance that he was writing something on a piece of paper. Dr. Ritu introduced me to this man and left. The man was in his mid-40s, well dressed, and told me that he was working in the Anpara Power Plant, he came to Sanjay Gandhi PGI with a friend. He then gave me the folded piece of paper that he had scribbling upon and told me to keep it in my pocket. I asked him if he is an astrologer, he told yes. Then, I asked if he can help me with some astrological counselling, he said ok, but first, he told me to write three things on paper, i.e., what were my favourite place, favourite river, and favourite flower. I wrote Bhopal, Ganga and Rose on a piece of paper and gave it to him. He then told me to takeout the folded paper from my pocket and see; I just could not believe my eyes the three things Bhopal, Ganga, and Rose were written on that paper. By the time, I was recovering from my astonishment I saw that he was making an astrological chart. Gradually, when he finished the drawing I could understand that he has drawn my astrological chart, not only with the correct planet positioning, but also with the accurate degree of the planets. That was amazing; I have never seen any such thing in my life. I asked him how he could get this power; he told me that he has acquired this knowledge after doing 12 years of 'Tapsya' (study) in Kamakha, Assam. As he had to move immediately back to Anpara so he told me that he can answer only one question. I asked him will I be able to go to the USA some day. He answered that within two years it will be possible. He invited me to visit his house in Anpara sometime where he can tell more details about my future which he predicted to be turbulent & full of ups and downs. He wrote his address & phone number in a piece of paper, but somehow I misplaced it. Hence, I don't remember his name or address now. I will be happy to connect with him again someday. More importantly, his knowledge of making astrology charts just by talking to someone is unique that needed to be preserved and propagated.
Later, while reading the life story of Swami Vivekananda I came to know that he too had met many such people who could read someone else's mind. Not only that, but some can also bring any food items when requested. While reading 'Living with the Himalayan Master,' was fascinated to know that Swami Ram's encountered many unusual events that are hard to explain scientifically.
Occult Experience of Another Kind – Meeting Wasimbhai
It was during December 2005 when Dr. Hina Fatima, her sister Fiza and brother Fatime along with me landed in Chennai. We were invited to present a paper on Huma Therapy in the 6th INCTR Annual Meeting to be held in Park Sheraton Hotel. When I left Lucknow for the meeting my mother was not doing very well as her both kidneys were not functioning and she was on dialysis in Kolkata. Just as we checked in the Hotel Park Sheraton a day before the meeting I got a call from my dad, he told me that mom was in coma for the last 40 hours and her revival seems to be difficult now. So, I should immediately return to Kolkata as all my relatives have come to Kolkata anticipating the worst, and I am the only one left. It was a very emotional moment for me, should I go back to see my dying mother for the last time. But, this conference was an international event and I had got a chance to speak on the first day, a great opportunity for me. Moreover, we had spent a huge amount to reach Chennai by flight and the hotel stay. I was totally confused and cancelled my return ticket to Lucknow and was looking for a flight ticket to Kolkata. I know that no one else can make my presentation, but always family first. However, flight ticket was not readily available, so I was waiting. In this juncture, Dr. Hina told me that she knows a person who can tell about the future just by talking to someone. And requested me to have a talk with him once, I told okay, and that is how I first came in contact with Wasimbhai. He stays in Delhi and a whole seller of spectacles. I anticipated a fanatic Muslim guy from his name Wasim Bhai. Anyway, when I talked to him I found him to be a soft-spoken and rationalistic person, I explained him the situation, he told me to wait for a few seconds, I head over the phone as if he was chanting some mantra, after sometimes he told me that nothing is going to happen to my mother, and I should not go back to Kolkata at any cost. My mother is going to be well soon and she has got many more months to live. Wasimbhai informed me that someone has done something (Black magic) on me so that I may not succeed in my endeavour. I was a little skeptic about this black magic thing. However, his encouragement boosted my confidence and I decided to stay back till my presentation. I informed to my dad that I am not coming, and mom will be ok soon. My father was not very happy with this decision, but I was adamant and requested my family not to call me again so that I can concentrate on my presentation work. The presentation next day went very well and about an hour later, I got a call from my sister, I was expecting the sad news. However, my sister informed that mom is out of coma after almost 60 hours, and the first thing she asked was how my presentation went. This was no less than a miracle; I was very happy to know this, and I returned to Lucknow happily after the conference was over. Later, on February 06, I went to Delhi to meet Wasimbhai and thank him personally. I found him to be a suited-booted, clean shaved gentleman, that orthodoxy Maulana or Baba like features were all missing. I presented him some sweets and came to know from him that he had stayed in Saudi Arabia for almost ten years and was diabetic. So he could take only small pieces of the sweets that I brought. I asked him how he could predict the future just by listening to the problem. He told that he got some power from his father that helps him to predict. His forefathers were renowned 'Black Magicians' of the Moguls emperors.  He has inherited the tradition of his family; he also told me that this is a form of occult practice, where he takes the help of noble spirits (Muwakils) to solve problems and predict. Anyway, I was still not very sure about his powers so I asked him to predict if I can go the USA someday. He then told me to sit in front of him and closed his eyes and touched my palm with his index finger. Then he started to chant something i.e., calling the spirits and then after sometime he told me that some of my close relatives had done some black magic via some Tantric on me. He then narrated an incidence that had happened with me almost seven years back. I was blown by the accuracy of facts; no one knew about it. So he told that the negative forces (spirits) are thrown at me to stop my progress and achievements. First, they have to be removed and only then positive results and progress will start coming. I thought that he will ask for money now, but he informed me that his remedies are free of cost; he cannot charge any money for his help. This is against the ethics of his occult practice. If someone is benefited by him, then repayment is by feeding some poor people, no cash is permitted or else he will lose his powers. I just could not believe it as this occult world is full of nasty people, greedy for money. The requirements for me were only six fresh lemons and a knife. That was arranged, and he then told me to hold one lemon on my each palm, and he then close my palms and chanted some mantras and gradually his face turned red. I also saw Wasimbhai started to sweat heavily despite we were sitting in an air-conditioned room having an ambient temperature of 20 degrees centigrade. The ceiling fan was also turned on. After sometimes he removed the lemons from my palms and tried to cut them, to my surprise he was not able to cut the lemon in two pieces. The process was repeated, now the lemon was cut but with difficulty. After the third attempt, the lemon cut cleanly. Almost 30 minutes was gone in this process; he was totally exhausted. He informed that his effort was successful and as the negative forces were with me for a long time, so it took him some extra efforts to remove them. I asked if any money was required, but he informed that he was unable to accept anything in cash, if anything has to be given it should be in kinds, but not very expensive. So I promised him that when I come to Delhi next I will bring him some gifts. However, about my going to USA thing, he told me that he will have to talk to his noble spirits after midnight. And he will study my case in details and let me know about it soon. It was a new experience for me, but I did not feel anything physically. I left for Lucknow late that night. Anyway, I was wondering how he can tell things about my past life and that too with pin point accuracy. And can spirits help people?                      
When I can face-to-face with a Ghost
This strange incidence happened with me in Lucknow after I came back from Delhi meeting Wasimbhai. I worked in a hospital, and I have seen many patients dying there. As I worked in the area of hepatitis C and cancer, hence, most of my patients were in terminal stages and witnessing death was a regular feature for me. I had no fear of ghosts and regularly used to come home after midnight from the hospital. The purpose of staying late was to use the fast internet service provided by the Institute. Some of the staffs of the hospital had told me that they had seen people at night in the hospital corridor, but when they rechecked they could not find them. But they have not discussed this issue with others as many will make fun of them. People always make fun of the ghost issue, so better to keep quite. Anyway, I did not have any such experience at the hospital. However, the bungalow that we use to stay was known as a haunted house, as many earlier tenants who had stayed there had complained of strange incidences.
The story of the haunted house was like this, some years back two people were brutally murdered in the adjacent bungalow. The two houses had a common wall, and one can go from one roof to the other. My neighbour told me that two veteran people husband and wife used to leave in our adjacent house on rent. The husband had some valuable treasure that he hid from his wife. So the wife made a plan with their servant to eliminate her husband. One day they both murdered him and gradually every night they burned his body in the backyard. After 4-5 days when the smell was unbearable, the neighbours made a police complain. The police came and recovered the half-burned body of the man. The servant went underground, so the lady was then arrested. However, when the case went to court the lady could prove that the servant was the actual culprit, and he had threatened to kill her if she did not cooperate with him and she had nothing to do with the murder. Due to lack of sufficient evidence the lady was set free and the judge ordered to arrest the servant the main culprit. After the lady was released, she bribed the police either to catch the servant or eliminate him so that she can enjoy the wealth/treasure alone. Knowing the fact that the lady had double-crossed him, the servant one night came to her house silently and murdered the old lady. After this incidence, people who stayed in that house and the adjacent one often complained of unusual things happening. When we came to stay in the house, I asked the family residing in the adjacent house (where the actual murder happened) if the stories that I heard were true. The family was Gorkha with the military background; they told me that they just don't care about this ghosting issue. And because of the ghost scare, they got this house at a cheap rate, and they are happy about it. I had no problem, but my wife was very superstitious and scared of ghosts. So I did not tell anything to her even after shifting. And we did not experience any problem during our one and half year stay in that house. There was no separate Puja (Prayer) room in our house; we had a wooden 'Mandir' (Temple) fixed on the wall in our living room. I did not have an active interest in Puja, but my wife and daughter use to praying and do Puja everyday. One day my daughter with the help of her private tutor Ananda put a small Puja bell in front of that Mandir. So while doing the puja, you can ring the bell. One night after finishing my studies around 1.30 am I went to sleep. However, I could not sleep as I heard the Puja bell ringing constantly. Initially, I thought that that the bell was ringing because of the wind that was blowing from outside, and ringing will stop soon. However, even after 5 minutes, it was disturbing, so I got up to open the string from which the bell was hanging. The night lamp was on, and as I touched the bell, I got a terrific electric shock as if I have touched a naked electric wire, and a strong gust of wind went past the wooden Mandir. I immediately switched on the tube-light and wanted to investigate what just happened. There was no electric connection to the bell from any source, and I initially assumed there must be some big rat in the room, but then how can it climb so high up on a smooth wall. I was much puzzled with the electric shock that I got. I could not sleep that night, the next day I reported the issue to Wasimbhai, he could detect tremendous problems in our house, but I did not tell him anything about the murder case. After few days of this incidence, my maid while cleaning the house told me that she noticed something unusual in the box where we kept our scrap in the staircase. The staircase in our house was inside our living room. I went and investigated and found a 2-3 feet Krait snake inside that box. I gradually covered the entire box with a bed sheet and took it outside the house and let the snake escape. The question was how such a big snake entered so deep inside our house, it was scary. However, the good thing was neither my wife nor my daughter was present at home, they were in school. So no panic situation and I requested my maid to keep her mouth shut. I informed Wasimbhai about it, and he told that he will personally visit my house. He can sense something very wrong with the house. So after few days he came to Lucknow and stayed with Dr. Hina's family. He then visited my house along with Dr. Hina and her brother Fatima, he went to every room and checked while chanting some mantras, he could not detect anything unusual, then I took him to the roof, as he went there he shouted and pointed to the spot where the body was burnt, he asked me that if anything unusual had happened here. Then I narrated him the whole incidence; he told me that he can feel the spirit of that old lady. I requested him not to tell anything to my wife, or I have to change my house immediately. Anyway, he chanted something, gave some warning to the spirit and we went down. He told me that whatever I had experienced few days back was this spirit. It took him some time to recover; he was constantly talking to himself and told us not to disturb him. After sometimes he told me to sit in front of him for sometime, he then closed his eyes and told me that Dr. Hina, her sister and I will be going to the USA within next 4-5 months. And that I should take this matter very seriously and start preparing for the journey from now. At that point, that seems to a big joke as I did not have enough money to travel abroad. He told me that he got visions where he can see the snap shots of future events. He saw that Dr. Hina, her sister Fatima Fiza and me sitting on an aeroplane and going to the USA. He told that he did not know how this is going to happen, but it will happen for sure. I asked about Fatime, he told he was not visible. Wasimbhai was happy to meet my family, my wife June took great care of him, and they developed good vibes immediately. After that, she used to speak to Wasimbhai almost regularly. 
Wasimbhai & His Predictions
My wife Sanghita (June) was working in City Montessori School (CMS), Lucknow. With over 30,000 students in 2005, the school held the 'Guinness Book of World Records' for being the largest school in the world. June's entry to CMS was sudden; a class 4th English teacher left the school after marriage. The school authority was unable to find a suitable replacement in the mid-session. Someone known to us gave us this news; we approached the school management; they were happy with June's credentials, and she joined the school in November 2004. Her contract period was until April 2005. Entry to CMS is not very easy; one has to clear a national level exam followed by the interview. However, as the school pays more than the Government schools, teachers just love to work there. I was surprised to know that the principal of the Kanpur Road Branch, where June got appointed gets over Rs. one lakh as monthly salary. It also had a massive campus, perhaps the biggest amongst all the CMS campuses. Within few months, June adjusted well to the CMS environment and was regarded as a good teacher. In March 2005, we were expecting that the school authority will ask June to appear for the national level exam for regularization. But instead, they renewed her contract for one more year. Good for her, within one year stay in CMS almost all teachers in the school knew June because of her teaching and organizing skills and I also went there often with my doctor friends and done some health awareness programs on the CMS FM radio. Moreover, the Brojen Das's daughter factor was always there. All were happy with June's performance as a teacher. However, in March, she received verbal information that her service will be terminated in April. As the vigilance cell of the school had found-out that her appointment to the school was not through proper channel. The lady principal of the CMS called us and explained the matter, and she told that she will again request the director Dr. (Mrs.) Bharati Gandhi to intervene. However, from her experience, she told us that to take the matter as a big no. As Madam Gandhi is the very strict lady and once she has decided to remove someone, no one can stop her, not even Dr. Jagdish Gandhi, the founder of the school and her husband. So it was better to start looking for a job in some other school. We then decided to meet Dr. (Mrs.) Gandhi in her office, but were not entertained. Next, a signature campaign was initiated by the school headmistress and within ten days over 50 teachers signed a request petition for Sanghita's job extension. Never in the history of CMS had such an event happened. The question was raised that why Sanghita was given the extension on first place in 2005 and what is the point to remove such an efficient teacher. Anyway, nothing happened, the lady principal called us again on a Saturday afternoon and told the letter of termination was ready and it will be signed by Mrs. Bharati Gandhi next Saturday in the Annual School Board Meeting. So we precisely had seven days left. June was furious, she immediately called Wasimbhai and begged for help. It was now a big prestige issue for her and her fellow teachers. Wasimbhai could understand the gravity of the situation and told her to wait for a day or two so that he can talk to his spirits and see what can be done. I took the matter sportingly and consoled June that it was not the end of her career, and there are many other good schools in Lucknow or she may qualify the CMS entrance exam and come back. Again on Sunday, June had a long talk with Wasimbhai on this issue at night. I was not very sure what can Wasimbhai do in this precarious case. Anyways, I received a call from Wasimbhai on Monday late night, he told me that his spirits have agreed to help us and that Dr. (Mrs.) Gandhi will not be able to sign the letter about June's termination; rather she will tear it with her own hand. One more interesting thing that he told was that this Gandhi family who did not entertain me will salute me soon. Now this was very weird, I just could not make any head or tail about his statements and started laughing. He was in a very pensive mood and suddenly, told: 'daktar sahib yea log June ke bal bhi baka nahi kar sakta,' with a very strong voice. I don't know how it is going to happen, but I have seen the future and June is sitting in the same office as before in the next session. No one can remove her from the school. He also told me that until I don't say that the work is done, he will keep praying for June. It has also become a prestige issue for Wasimbhai now.   
I was glad and at the same time skeptic to hear Wasimbhai and thought what will happen on Saturday. Wasimbhai is not a magician and can do anything; however, frankly speaking, I did not take his words very seriously. He told me that in the morning we have to make 11 Rotis (Chapattis) and feed a cow. On the way to SGPGI on Tuesday morning, I found a cow and gave the Rotis. Tuesday is clinic days for me, i.e., on Tuesdays all the hepatitis C patients are called to the OPD for evaluation and from morning 9 am till 3 pm I am a very busy person. After going to the clinic I put my cell phone on silent mood, on that day, there were many patients, and I could not check my phone until 2.30 pm when I went for the lunch break. As I saw my phone, there were 24 missed called from June and her friends from CMS. I thought that something must have happed to June, given the situation she was going through. I immediately called June, and she started yelling at me why I did not pick my phone, so June was ok. I asked her what the problem was; she told me that the only son of Dr. Jagdish & Bharati Gandhi was admitted in SGPGI in our gastroenterology department with serious gastro complications. And I must attend them immediately. I was work with Prof. G Choudhuri, who was the head of the Gastroenterology department at that time, so all the hospital staffs knew me well. SGPGI is a mega tertiary care hospital and in the entire CMS family, no one was found that influential to help the Gandhis at SGPGI. I asked permission of Prof. Choudhuri and rushed to the gastro ward. I went and asked the Matron about the case; she informed me that the patient (son of Dr. Jagdish Gandhi) wanted his gall bladder stone to be removed through a key-hole surgery from a private hospital in Lucknow. The surgery ran into complications, and he lands up with septicemia (blood poisoning, especially that caused by bacteria or their toxins). The sisters (nurses) in the gastro ward were curious why I am taking so much interest in this case as it is not a hepatitis C patient. I explained to them that if this man gets well my wife is going to have her job back so they should cooperate with me. They readily agreed, and all were happy to help me. The resident doctor who attended the patient earlier told his care givers to deposit money at various counters, after that the actual tests like blood examination, USG, test related to respiration as he was having the problem with respiration, etc., could be taken up. There were about 5-6 people who were constantly running here and there to get the work done. Because of a busy day, there was the long queue in every place. So I asked one of the persons to follow me and finished the fee deposit within 10 minutes. Then, I requested the sister and ward boys to collect the blood and send it for analysis immediately, and I did not want the patients to be moved from the ward. Hence, requested the portable USG machine was brought immediately. Within an hour, all the basic tests were completed. Mrs. Gandhi was present at the bed side of his son in the emergency area and was watching me doing all these work from a distance. She was wondering why I was taking so much interest in this case. When his son condition got stabilized, she came to me and requested me to follow her to the private room they have been allotted. I was surprised to see the private room was turned into an office, the bed and chairs were pushed to a corner, and the floor was covered with a thick white mat, and a small wooden desk was kept there. All of us sat on the mat; there were about ten people in that room. Eventually, she asked me who am I ??? So finally, I revealed that I am the husband of Sangita Pal, she exclaimed that Kanpur Road branch teacher for whom so many teachers revolted against me. The entire school is against my order. Anyway, her subordinate brought me some cold drinks & fruits, and she insisted that I should take them. I told that this was not needed as it was my duty as a doctor to help them. As this was my first interaction with her, within a few minutes, I could understand that she is a very authoritative, egoist lady, better not to have any confrontation. I started to sip my drink, and she told me that she had to finish some business. All the people who were present there was in for some purpose, i.e., to get their cheques signed. And within 10-15 minutes I saw her signing cheque worth Rs 8-10 lakhs, these cheques were pending because of her son illness. The way she remembered each minute things was remarkable. People tell that it is because of her that CMS was on the international map today, and I found out that it was true. Anyways, after about 15 minutes I asked her approval to leave. She nodded and told not to worry about June. The first thing I did after leaving the room was calling June and telling her the full hospital story, then I called Wasimbhai and thanked him from bottom of my heart. By the evening, I was astonished and excited that how the whole matter had almost turned head on heels within 24 hours. The following day the condition of the patients was much improved with proper medication. I thank the sisters for taking good care of the patient and within next 2-3 days he was almost normal, but slight respiratory problem persisted. So the operation was planned after another four days. As predicted by Wasimbhai the letter of June's termination was not taken up in the Annual School Board Meeting and another one-year extension was granted to her. At the day of the operation except Mrs. Gandhi all her family members was present outside the operation theatre, I went and met them. As predicted by Wasimbhai Dr. Jagdish Gandhi bowed before me and thanked me for my efforts. He specially invited me to his house for dinner. So after his son was discharged from the hospital, June & I went to his place for dinner. I was surprised to see how simple they lived, they have taken the sir name Gandhi and is following Gandhi Ji religiously. Madam was very pleased with us and told that June can stay in CMS as long she wishes.  
It was during early April of 2006 when the CMS incidence just finished, an abstract that I have sent to UICC World Cancer Conference 2006, to be held at Washington D.C. USA from 8th – 12th July, got selected for poster presentation. I immediately informed Dr. Hina about it as she was a co-author to this abstract. Now if we intended to go and present our paper, then we need to act fast and register immediately. Dr. Hina agreed for the same and 4 of us i.e., Dr. Hina, Fiza, Fatime and I got registration for the conference. As for visa application one-day hotel stay was required so we also booked a hotel room for a day. After getting confirmation from the hotel & conference organizer that we are registered, I proceeded to the next important thing i.e., visa formalities. I had limited idea about the USA visa application process. First, one has to submit the application fees and then book the visa interview date online. So far things were moving smoothly, and then when I asked Dr. Hina for the passport photocopy of all members required for the visa application fees, I came to know that her brother Fatime is not ready to give his passport. His friends had told him that it is a waste of time and money as no one from his family will be given any visa by the US embassy. The 9/11 thing was fresh and being from a Muslim family the chances of a US visa is very bleak. Moreover, Dr. Hina is unmarried and Fiza is a widow, their chance is also less. Only I can get visa as I work in a premier hospital. Even I too feared the same thing, but never expressed it. Now what to do? I know if Fatime is not going with us then chances of Dr. Hina or her sister going abroad is very very less. As they only move outside their home along with their bother, if he is not going then forget about USA. However, Wasimbhai was constantly encouraging me and said to do my job sincerely i.e., the paper work. Anyway, we decided to go for the visa fees and thought that Fatime will eventually join us later. After the visa fees and other formalities were over it was almost the end of May, now we have to book a date for our interview. To my surprise, I was unable to see any date available in the next two months. As it was vacation time getting a date was difficult. Anyway, I hoped that I will manage to get a date online, my friends in SGPGI and I tried for the next seven days and failed. Then Dr. Hina and I went to Delhi and met Wasimbhai; he again reiterated that our going to the USA is destined, and no one can stop it. He asked that if I have done all the visa application formalities. I then remembered that the photographic process was not done. The USA visa application requires a 2 inch by 2-inch face only photo that we could not do in Lucknow. So the next day we went to Karol Bagh for the photography, the first shop we went there was no electricity, so the shop owner then directed us to the Arora Photo Studio/Lab as they were expert in this area. So we searched the shop and found a handsome young boy sitting over there, he introduced himself as Vicky Arora. I told him that I need the picture for US visa, and I was trying to explain the details of the photograph to him, he told just to wait for few minutes as some other customer has arrived. I saw people coming to him and just saying UK, USA or Canada, that was it, no extra conversation was required. I understood that this guy was an expert. Finally, after he took our pictures, he asked if our visa interview date was confirmed. I said we are trying hard for the same. He then told me if I need a date tomorrow I need to pay him Rs. 12,000/-; within three days Rs. 10,000/- and after a week Rs. 7000/-. And the entire payment will have to be given in advance, in hard cash, and no receipt will be given for that. Still we had one month left for the conference so we told him that we will think about it and let him know soon. At night we again had a meeting with Wasimbhai, he gave us the green signal for the payment. I recollected that so far we have already invested over one lakh rupees for this conference. So it is a matter of another Rs. 21,000/-, if we all don't get the visa than all the money will go to waste. Dr. Hina also wanted that we should go ahead with the payment, so Vicky was given Rs. 21K the following day. Within one day Vicky managed an interview date of 27th June. We were thrilled to know this and went back to Lucknow. Wasimbhai told me that before I come again to Delhi for the visa, I should release nine live fishes in the river. I did that as I went back to Lucknow. Next, I purchased three files with 20 plastic folders inside and arranged all the papers sequentially for 3 of us. I heard from my friends that the embassy people just reject visa application if the paper work is incomplete. Then we again went back to Delhi on 25th June. Now it was real testing time for Wasimbhai's prediction as 95% of my friends were not sure if Dr. Hina will be given a visa or not. On 26th night, Wasimbhai came to Fiza's house where we were all staying. We were having a gala time and teasing Wasimbhai for his USA prediction. It was less than 24 hours, and we were still confused if we all will get the visa. Wasimbhai then pulled his praying mat as he came directly from mosque and started to pray and ask the Spirit (Muwakils) about tomorrow's visa interview. After about 10 minutes he told us that if we three people cannot go to the USA and come back home safely then he will do quite this occult business. After this we all keep quiet and enjoyed the dinner and went to sleep. We reached the US embassy in the morning and patiently waited in the long queue. We saw at the interview counter many people were returned as there paper work was incomplete or they had some other problem. Two persons were rejected visa who just went before us for the interview.  Anyways, I went first for the interview and gave the file to the lady inside, she asked me for the purpose of my visit, where I will stay in the USA and when I am planning to return and kept my passport and said ok. The same thing happened with Dr. Hina and Fiza; no many questions were asked to them also. The next day we collected our respective passports, Fiza and I were given ten years multiple entry visa; however, Dr. Hina was given three months visa. Finally, the toughest thing was over. We all celebrate that night with Wasimbhai at Fiza's place. We then booked our air tickets in Lufthansa Airlines on 7th July via Frankfort. It seemed that finally I was going to the USA, all my family members were happy to know this. However, when Dr. Hina's family members came to know that Dr. Hina and Fiza is going with me they become unhappy, especially Fatime. He begged me if I can process his visa application now, but it was too late then. As I have also to prepare for the poster presentation. He then started to play fowl with Dr. Hina and Fiza. And he almost convinced Fiza to cancel the trip saying that American people will be waiting at the airport with HIV infected needle and will poke her as she landed there and other sorts of nonsense. However, Dr. Hina was adamant even if Fiza is not going she will go. I had my friend in Washington DC who talked to Fiza and convinced her that all she heard was utter nonsense and that she should not miss this trip. So finally everything was set, but the biggest problem was where to stay in Washington DC, our return journey was after eight days on 14th July. Dr. Hina got an address of a doctor, i.e., Dr. AB Ansari in Washington DC from Moulana Salman Nadwi. However, we were unable to get him over the phone; it was his residential phone, and no one was picking up. My friend told that he could only accommodate me. Again we caught Wasimbhai he again called his spirits and informed that our journey to US and back will be absolutely smooth not to worry a bit. So finally, on 7th morning at 00.05 hours we were finally on the aeroplane and as Wasimbhai saw in his visions three of us sat together. It was also my birthday, really a special one for me I spend the day in 3 continents i.e. Asia (India), Europe (Frankfort) and America (USA). When we reached Frankfort after almost 8 hours, it was 5 am the local time the whole place was surrounded with World Cup Football fever. The nose tip of most of the Lufthansa planes was panted like football. We were also given some World Cup memorabilia on the plane. Our connecting flight was after 6 hours at 11 am. We reach Washington DC after about another 8 hours at about 2.30 pm local time. After clearing the immigration, we again called Dr. Ansari, this time, he picked up the phone and instructed a taxi driver to take us to his clinic. At about 5 pm we reached his clinic and after that, our whole Washington DC stay was like a dream. Dr. AB Ansari acted as a good host and made our stay comfortable in his residence at Potomac. As he was a busy doctor, our travel was managed by my friend Dr. Gouri Sankar and his wife, Dr. Aakansha. Our conference presentation went well, and we also went around the city with Gouri & Aakansha. Finally, when we came back to India, it seemed as if we returned to Lucknow from Delhi. There was no major problem what so ever at any point of our travel as predicted by Wasimbhai.
As we handed some gifts from the USA to Wasimbhai, he told us that we are again going to the USA next year. And for me, he told that you are leaving Lucknow shortly. This was heart breaking news for Dr. Hina, because of me she could prove the worth of her alternative cancer therapy. I was her pillar of strength and did all the research activities. Anyway, after returning to Lucknow, I received an interview call from Sardar Bhagwan Singh Postgraduate Institute of Biomedical Sciences (SBSPGI), Balawala, Dehradun. I attended the same and in mid-August I relocated to Dehradun; however, my family stayed back in Lucknow. As predicted, we went to the USA again in 2007. This time, we were invited by the Office of the Cancer Alternative & Complementary Medicine (OCCAM) to present our research work on alternative cancer medicine HUMA in National Cancer Institute-National Institute of Health, Bethesda, Maryland. When I look back now, 2006 was a year to remember so many things happened in my life after I met Wasimbhai. May be it was all destined, but the guidance of Wasimbhai at crucial juncture must be acknowledged.
It was sometimes in the first week of March 2007, Tuesday, 2.30 pm, I was then in SBSPGI, Dehradun. My sister-in-law called and informed me that mom again went to the coma, and it is almost 30 hours now. During the last Dussehra holidays I visited my mom, she recovered well after the earlier coma episode and was doing well with regular medication and dialysis. She had to go for dialysis two times every week in Kolkata. Now all the doctors had an opinion that this was the end. Virtually no one believed that she is coming back. I again called Wasimbhai and asked if he can do something. He told me that I should immediately donate five kgs of milk to the poor people, and my brother should give five kgs of grains to pigeons. For my part it was ok, but my brother is strong hatter of Black Magic short of things, I told that my brother will not do it. Wasimbhai told me that just inform him and my job will be over. To my surprise, my brother purchased five kgs grains and gave them to pigeons. After the college was over, I also purchased the milk packets and distributed them to the nearby slums. At 9 pm I received a call from my brother that mom is ok now. I just cannot believe that she has again come back and also the doctors who were attending her were surprised. They told that this was some short of miracle. The doctors wanted to meet Wasimbhai. They wanted to know more about this mysterious man. However, it was not possible as he was in Delhi and the doctors were in Kolkata.                     
The prediction of Aamir's and Debashish's appointment
After I had come back from the USA, Wasimbhai became very famous among my friends and their families. Some of them wanted to take some help from him. However, Wasimbhai strictly told me that I should not disturb him for petty things; he can only take up the serious matter. Otherwise his spirits (Muwakils) may get upset. I could understand him that he and his spirits should not to be taken lightly. Moreover, he is doing us a favour without charging any money, so I will have to be cautious. Anyway, one of my best friends (Aamir Nazar), who worked with me in Indian Institute of Toxicology Research (IITR), Lucknow in 2000 and helped me a lot, came to India from the USA during September 2006. He completed his Ph.D. research work from IITR in 2004 and now working as the postdoc fellow in a reputed lab in Georgia, the USA for the last two years. The purpose of his visit to India was to attend an interview in IITR, two posts of scientists were advertised from the same lab from where he did his research. His selection was almost confirmed as he was by far the best candidate and it was his lab. However, after hearing about Wasimbhai he still wanted to meet him, as the selection of government institutions for permanent positions in India is a tricky thing. Best candidates do not always make through, and everything is base on the interview. We could meet Wasimbhai, and again he called his spirits and asked about Aamir's selection. After sometimes he told me that I should distribute some sweets among my friends as Aamir has got selected for the post. He saw in his vision that Aamir is working as a scientist, so his selection is for sure. The interview was held after few days and when the result was declared I was in for a very big shock. The name of Aamir was kept as first waiting, and two new persons got selected. Now I thought that may be one of the person will not join, and Aamir will get through. But then both the persons joined IITR soon; they were husband and wife. Now I again called Wasimbhai and told about the development and asked what went wrong. He again called the spirits and stuck to his earlier prediction. That his appointment was done as he believed his spirits, he told me that I don't know what it is, but he got selected for the post. I thought no point was discussing and arguing, as all is finished now. After, three months another advertisement came from CDRI, which was just opposite to IITR, there was a position opening for Aamir. However, the problem was that Aamir now could not come to India to attend the interview because of visa problems. So though he applied for the position, but his chances of selection was bleak. Anyway, after the interview results were declared, I was again for a big shock, Aamir was selected for the position in absentia. Later, after Aamir joined CDRI that I came to know that his selection did happen on the IITR interview itself, as the director of CDRI was the chairman of the interview panel and he wanted Aamir in CDRI as he was not getting any good person for the post. After going through his CV, he found Aamir to be the most competent person for the post. Neither Aamir nor I could believe this; we were simply blown over by the predictive power of Wasimbhai.
I also witnessed a similar situation in Dehradun, when one of my close colleagues Dr. Debashish Ghosh of SBSPGI got selected for Indian Institute of Petroleum (IIP). Sometimes in April 2007, I saw an advertisement in the Times of India regarding the appointment of some Scientist Grade-B in IIP. As the requirement asked was matching with Dr. Ghosh's qualification, so I informed him. Anyway, before applying for the position I called Wasimbhai and asked for his opinion. Wasimbhai told me that as he had not seen Dr. Ghosh or the Institute, so he requested me to ask Dr. Ghosh to go to IIP and call him from there and send a picture of Dr. Ghosh and the Institute. Which I did, and after few days he informed me to distribute sweets as he had seen in his vision that Dr. Ghosh is working there as a scientist. After about 2-3 months Dr. Ghosh came to know from IIP that all the Scientist Grade-B positions were cancelled, and a fresh advertisement will come soon. Dr. Ghosh was unhappy, but I told him if Wasimbhai had seen something it will happen so we have to wait. After about five months again there was a fresh advertisement and now all the Grade-B position was replaced with Grade-C. Debashish applied for the same, and his interview went well. For inside we came to know that he was through. However, when the final result was declared his name was missing. So I called Wasimbhai, he said that not to worry as no one can stop Dr. Ghosh's appointment. From my past experience I know it is better not to argue with him and wait. Finally, the appointment letter of Debashish arrived after 15 days, it got delayed for some technical reasons. From the time of the Wasinbhai's vision and Debashish joining IIP was almost 18 months.
Marriage of Joshna
This was another drama filled action story, which was entirely handled by my wife June. Joshna her best colleague in CMS had some marriage related issue for which she wanted the help of Wasimbhai. The story: Joshna was the computer teacher at her school and during some training program she came across a handsome looking Bengali boy with whom she fell in love at first sight. Now the problems, Joshna comes from a very conservative orthodox Brahmin 'Dikshit' family. She was the only girl child of the entire family (her father had two brother, but none had any daughter), so she was very special. The most important issue the boy was from the schedule cast community. Another most frightening issue if required the family may go for honour killing. Though the family was highly progressive and educated, her father was an engineer working in the PWD, UP Government, and her brother was studying engineering. But things in northern India are very hard to predict when it comes to marriage in other community and casts. Here, I was myself unable to digest the fact that such a high cast Brahmin girl was marring a schedule cast boy. Though I am totally against the cast system, but staying in UP for such a long time made me afraid. If it was Kolkata, there was no problem, but in Lucknow, it was definitely a big issue. Anyway, the boy came to our house; he was very smart and intelligent no doubt, but his family members were also not much interested in this marriage. I went and talked to Joshna's father 2-3 times, but could not directly ask about the marriage issue. Otherwise he will think that we are equally involved in it. Many times Joshna used to fight with her family & came and stayed in our house. Then her brother used to come and do a lot of shouting and many other dramas happened that I did not see as I was in Dehradun at that time. She had to be hospitalised once because of nervous breakdown. I suggested to Joshna why she is not running away and getting married as both of them were adult. But Joshna was adamant that she needs a grand traditional Indian weeding. Luckily, Wasimbhai again came to Lucknow and Joshna could meet him. After asking the spirits Wasim Bhai told this marriage was possible and there will be no bloodshed, everything will happen with love and consent, but it will take over one year to materialize. He told Joshna and June to do something like feeding Roties to the cow, giving Wasimbhai 2 finger rings, giving some alms to the beggars, etc. All these things happened when I was not present in Lucknow, so I am unable to recall all but was a length procedure. Anyway, I was totally blown over when I received the wedding invitation of Joshna's marriage in Dehradun almost one year later. Everything happened smoothly and in a grand way.
Liver transplant of Prof. Rajen Saxena
Sometimes in March 2008, while taking to Wasimbhai one night, he informed me that within six months I will leave Dehradun. And after few days, he told me that I will go to a metropolitan city in western India. There is a highly likely that I may land in Mumbai soon. I told him that I hate metro cities and Mumbai no way. I am not going to go there at any cost as staying and commuting is a big problem. His spirits had informed him that both these things will not be a problem for me, and I will have a nice stay in Mumbai. As he saw in his vision within six months, I came to Mumbai and my office was within walking distance from my home.
Even after I left Lucknow, the popularity of Wasimbhai did not fade away among my friends in Sanjay Gandhi PGI. One night in Mumbai I received a call from one of my friends of SGPGI, Dr. Anita Saxena. Her brother Prof. Rajen Saxena a gastro surgeon in SGPGIMS was fighting for his life. She informed that he had picked some infection while doing a liver transplant surgery himself. And that the infection had damaged his liver badly, and his liver now is totally compromised. He will not live for long until he undergoes a liver transplant surgery soon. Prof. Saxena was a recipient of Padma Shree for initiating liver transplant surgery in the Government hospitals. Now the problem was his conditions had become such precarious that the transplant operation just could not be attempted. Whenever the attempt was made his clinical parameters just became worse. Without the surgery, his chances of survival were less. Dr. Anita was crying and asked me if Wasimbhai can help. It was a very tricky situation, a lot of big people were involved, I was initially hesitant; anyway, the helplessness of Dr. Anita compelled me to talk to Wasimbhai. As I explained him the case, within minutes he told me that Prof. Saxena is going to be alright soon, but for that one buffalo has to be sacrificed and its meat fed to poor people. Around Rs. 12-15 thousand will be required for it. The money was not the issue but where to get the buffalo and the poor peoples. So I requested Wasimbhai if he can help, he told yes he can, as every Friday there are many poor people coming to Jama Masjid in Delhi, so he can give the meat in the form of Byarani. However, getting so many people will be a problem at one time. He estimated that it will take him at least 6-7 weeks to complete the process; once it is done all will be well for Prof. Saxena. Dr. Anita sent the money immediately, and the process of feeding the poor was initiated in Delhi by Wasimbhai. In the next 2-3 weeks, the condition of Prof. Saxena remained critical. So it was decided to shift him to Delhi in Sir Ganga Ram hospital. Finally, after another ten days, he was shifted to Delhi, everyone in SGPGI was not sure if Prof. Saxena can again make it back to SGPGI alive. His condition was very poor and deteriorating. Wasimbhai could detect some Black Magic was done to Prof. Saxena by some of his relatives. Anyway, he could detect it and send back a strong counter/reply (i.e. giving a fitting reply to the negative forces send to do evil things). He was successful at it & now sure that nothing is going to happen to Prof. Saxena. However, in the hospital, the condition of Prof. Saxena waxed and waned, but he was stable. As the feeding of poor people matter was over, the date of the liver transplant was declared. Even the doctors performing the surgery were not sure if the patients will withstand the critical operation and postoperative complications. But Wasimbhai told me that he has seen in his visions that he is aging doing surgery in SGPGI, Lucknow. On the day of the liver transplant operation Wasimbhai went to the hospital and sat outside the operation theatre for almost 10 hours without moving or eating anything, he was just praying for Prof. Saxena. I was quite worried for him as he was himself diabetic. The operation was successful, and as predicated within six months Prof. Saxena was back in SGPGI Lucknow. When we went to meet Prof. Saxena in SGPGI, I was not sure how he had taken the whole issue. Moreover, I had doubt about how a man of orthodox medicine will treat a person of an occult path. However, when Prof. Saxena saw Wasimbhai he embraced him tightly and told 'Bhai aap ne hame bach liya' (Bhai you have saved me). He fully acknowledged his efforts and told how he can repay him. Wasimbhai told Prof. Saxena that he should pray for his good health.   
How I lost Wasim Bhai and his spirits
Wasimbhai visited my house many times in Mumbai and during those visits many people had got immensely benefited by his wisdom. However, many of my friends who had approached Wasimbhai directly were very unhappy with him. As very few got good results about their problems. But his association with me so far was good and strong, any work that I requested him to do somehow ended on a positive note. Some that initially seemed to be the unsuccessful or off target; however, on second thought seemed to be right and ok. It was not that sometimes his prediction failed or missed the target, but for me, it worked most of the times. He used to say that all his strength was his spirits (Muwakils), if they are happy with someone, then the results were good. He also said there was an element of fight going on the occult level, if someone more powerful comes by as his opponent then he may finish him and takeaway his powers or if he becomes greedy and starts accepting money then he may lose all his powers. So keeping himself fit mentally and physically was very important for him. His diabetes and blood pressure was bothering him as he had to be awake till 4 am in the morning talking to his spirits and solving problems of others. He was much sleep deprived, so I was much concerned about his health. Anyway, there was little that I can do, but encouraged him to take his medication regularly. After visiting our house 2-3 times, he told me that I may leave India soon and go to some country in the Middle East. He was unable to identify the country, but their alphabets were like Arabic. And he could see a lot of mosques there. So I started to have a feeling that I may have to leave the country soon.
My cousin sister in Mumbai helped us a lot when we first landed in Mumbai. In fact, we stayed in their house for seven days before settling down in our house at Kandivali. My sister was staying alone with my niece, my brother-in-law (Jamaibabu) was then posted in Chennai. Anyway, after few months, he was again transferred back to Mumbai. Their only son and my nephew Abhishek, a software engineer was working in the USA. It was the great recession time, and as it happened with many others, Abhishek also lost his job and was unemployed for many months. It was the end of October 2008 when I came to know from my sister that Abhishek is planning to come back to India as he was unable to find a job & is left with no money and more importantly, his visa will expire soon. I told them, I will discuss the issue with Wasimbhai and let them know. I told the entire story to Wasimbhai and he in turn, discussed it with the spirits. Finally, he advised me to tell Abhishek to talk to him and not to return. After talking to Abhishek for a long time, he finally told him that he will help him. Then the first thing was to find a job. Otherwise, his visa will expire. Virtually every alternative day Wasimbhai was talking with Abhishek, and finally, after 25 days he could find a temporary job that helped him to save his visa. After one month his job was gone, and he was jobless again for another 20 days. Again he got another temporary job for 2 months. He was not able to find any stable job. When he again became jobless and feared losing his visa and was really planning to come back. I called Wasimbhai and asked what is going to happen as my sister was very worried. Wasimbhai informed me that in no circumstance he is coming back to India and now he see a girl of Indian origin standing along with Abhishek and helping his way through. So I got it, there must be a girlfriend of Abhishek who may be helping him. When I asked Abhishek about it, he disclosed it for the first time that he was seeing a girl and her name was Priya Dixit. But given the situation he is not sure about her and she also have not spoken to her family about their relationship. One thing was sure if Abhishek could marry Priya he will also become an American citizen as Priya's father migrated to the USA when she was very young in early 1990s, now they are all US citizen. So when Abhishek got a new job which was supposed to last five months, Wasimbhai encouraged him to discuss the marriage issue with Priya's father. Abhishek did as told and also my Jamaibabu had a talked to Priya's father in this regard. Mr. Dixit categorically turned down the request stating that they are Brahmins and will only seek a Brahmin boy for Priya's marriage. The topic ended there and so the issue again came to me, I, in turn, informed the matter to Wasimbhai. While I was talking to him, suddenly, Wasimbhai in strong voice told me that he just saw Priya and Abhishek getting married. I must distribute one kg sweets among my friends and share the same with my sister & Jamaibabu. He also told me to mark the date with red ink it was April 4th, 2009 when he got this vision. I knew very well my brother-in-law was a very egoistic person and he will never talk to Priya's father again and I told this to Wasimbhai. He told that nothing doing, it will be Priya's father who will now come with the proposal. It was now waiting game, gradually another 6 months went by, Abhishek again got a fresh job which he thought will last another 8 months. One fine morning my brother-in-law got a phone call from Mr. Dixit, and he said hello to him but still no discussion on Priya's marriage. Again another one month went by it was New Years Eve again Mr. Dixit calls my brother-in-law and, this time, he wanted to discuss Abhishek-Priya's marriage. I immediately called Abhishek and asked what compelled for this drastic transformation. The story behind this was Priya's elder brother was married to Brahmin American girl one year back. The girl (Priya's sister-in-law) was born and brought up in the USA, no doubt her parents was from India, but she was 100% typical American. Except for her Brahmin sir name she had nothing Indian in her. So after her delivery, she wanted to move out of the Dixit family along with her husband and son. Moreover, Mr. Dixit thought that the Brahmin American girl will have some Indian Sanskar in her, but that was totally missing. On the other hand, Abhishek was a very sensible, handsome and Sansakari boy. He took the active interest in doing Puja and prayers. And more importantly, he loved Priya very much. May be Mr. Dixit understood that getting a good match is important rather than bringing another American Brahmin in the family, and this may have led him to change his mind. Whatever the reason may be, what Wasimbhai had seen in his vision was finally going to happen. The marriage was planned in July, and things were now settled down.

However, as the days progressed and the marriage rituals were getting discussed, Wasimbhai was not keeping well. His blood sugar was fluctuating, and he could sense that someone in the family was doing something to stop this marriage. He was talking about some black force that was sent to stop the marriage. They wanted him to go out of this marriage process. However, somehow he could over power them. He informed that the force was very strong, but if he had seen that something has happened, then there is no force that can stop it now. But we have to be very cautious till the event takes place. So every Tuesday and Saturday in the evening and sometimes at late nights we had to put Agarbati (Incense Sticks) which Wasimbhai specially gave us, in our houses. However, when asked about the persons who did not want this marriage to happen, he never told us their names. He used to tell us what is the need of that, I am there to help you people and not to worry. Finally, the marriage ceremony was completed there were some hitches here and there, but no major problems.  
After the marriage of Abhishek was over, as predicted I got through the interview of the Ethiopian universities and landed in Haramaya University in October end. As Wasimbhai has seen in his vision, the place Harar where I stayed was full of mosques. This was the place from where Islam bloomed & started to spread, and it was the 4th holy city for the Muslims after Mecca, Medina & Jerusalem. Now I was keeping contact with Wasimbhai over the phone, and he was constantly not keeping well. Anyways, after I again came to India in June 2011, Wasimbhai again came to Mumbai, he now told me that people who did not want the Abhishek's marriage are now after him. They were so annoyed with him that he can see at least 4-5 Tantrics are behind him now. They wanted that Wasimbhai to be out of my sister's family, as when I went abroad, he was coming and staying with them. He told me that if his opponents over powers him then he was finished, but he will be fighting them with all his might. I again went to Ethiopia, and after 3-4 months when he again came to Mumbai he fell very sick and was admitted to the hospital for 2-3 days. I could smell that he is finished now; ill health was the first sign of his defeat. When he recovered and went back to his home Wasimbhai told me that he was now finding increasingly difficult to do our work as his health just gives away as we tell him any job. Moreover, his predictions were now becoming erroneous, and nothing was hitting the target. There was also a difference of opinion between him and June that later tickled to my cousin and her family. In total, it was a big mess, so when I came to Mumbai in 2012, he told me that he likes to come and collect all his clothes and other items from my home. I agreed, and he visited my home for the last time and collected his belongings and left. After that I met him almost after two years, I again tried if his predictions were still working with me. Unfortunately, it was not, moreover, if he was trying to help me his health was going down. So I decided not to disturb him again.    

My previous experiences with occult powers
Though I had some very strange experiences with Wasimbhai, he was not the first person I had seen in my life having some occult power. I have encountered a similar person previously in Bhopal whose name was Banerjee da. He was a teacher in ITI, Govindpura and used to visit my aunt's house in Bhopal often. I stayed in Bhopal in their house in my college years, i.e., from 81-87. In these years, I had seen Banerjee da predicting many things in advance and solving many domestic problems. However, he was not very open to everyone; the reason behind this was his family problems. He told that some strong Tantric has ruined his family business, and they are now in a big financial mess. So he is careful about helping others. He also informed me that he has got this power from his grandpa who it turn got it from his Guru. The problem with Banerjee da was that you could not force him anything, only if he feels that it is possible for him to help, only then he took an interest. However, I have seen him correctly prediction many things in advance. One such story was about the death of the first child of my cousin brother Khokon. Banerjee da predicted that the first child of Khokon will not survive. My aunt (Masi) did not believe him and told we will go to the best doctor for the delivery. However, despite all best care, the baby was born dead due to some medical complication. I got much involved with Banerjee da after I came to Bhopal after my marriage in 1995. I started a farm house and was taking active counselling from him. As a lot of money was involved, so I depended a lot on his advice, the progress on the farm was so-so. I started the farmhouse as my health condition was not good and I was still in a recovery phase after the melaena episode. However, things were not becoming brighter for me. One day Banerjee da came and told me that someone very close had done some Puja so that I may move out of Bhopal soon. The Tantric, who did it, was very powerful and our going from here is certain. He told that last night in his dreams he saw that someone had pushed him in a deep dark well. And that from now on he will not be able to help me much. He also told that I don't have the power to fight them. As predicted within six months the circumstance became such that I decided to move out of Bhopal.     
In another incidence, when I was very sick just after the meleana episode in 1994, my Mama (maternal uncle) who had some interest in astrology and occult practices took me to a lady who was known to have some divine power in her. She also got her power from Kamakha temple. The strange thing about her was her hands and foots; she had cleft hands and all used to call her as 'Angul Kata' that meant cut fingers. Another strange thing, if you present someone before her possessed with some Black Magic, then this lady started yawning. When I was presented before her, she could barely stand and started yawning constantly as if she was about to go to sleep. Anyway, she told me to give her a coin then she touched the coin and started to chant some Mantras and then gave me back the coin and told me to keep it with me. She told that I should come to her at least for the next six days so that she could completely break the spell of the Black Magic that someone had cast on me. I went there for seven days, and the same process was repeated. On the last day, I could see that she was not yawning after looking at me. She told that she was able to remove the spell, but advised me to consult a doctor immediately. She told that only a doctor can now heal me as she can sense some serious internal stomach problems.             
Feeling the Dead Persons

I had heard from many persons that when someone very close expired, they had experienced some strange incidences. I too had experienced an incidence that happened to me just after my grandma passed away in Kharagpur in 1975. My Grandma was a widow as my grandfather passed away when my father was young and since then she stayed with my father. She used to cook her food and was a strict vegetarian. Thought my grandma was 86 years old, but she was very steady and did all her things herself with perfection. I was the one who played the prank with her, sometimes tasted her cooked meal when she went for the bath and she used to get very angry about it. But she loved me a lot and always used to make nice items for me. Once she became very ill and was unable to recover fast may be because of her advanced age, my dad who was a doctor (Dermatologist), in the Railways decided to put her in the Hospital. Her recovery was very slow despite the best hospital care. After staying in the hospital for 10-12 days, her condition gradually deteriorated. On a night at about 3.45 am I had to go to the loo, so I called my mom as I was unable to reach the light switch of the washroom. After I was through I came to my bed and took up the torch light, switched it on and focused it on the face of all my family members and some relatives who came to visit grandma. I don't know why I did, but I did, and then went to sleep. Just after 2-3 minutes the sister from the hospital called and informed us that grandma is no more, she had expired 5 minutes back. It remains an enigma to me that why I focused the torch light that morning.   
After almost six months after grandma passed away, one night when I was listening to a radio program with my mom and sister my dad was reading a novel in his cum chamber clinic. In his chamber, he used to do all his official work and see patients. His chamber was isolated & little away from our living room. It was almost dinner time, and suddenly my dad came running to us and seemed quite nervous and shivering as if he had seen a ghost. I have never seen my dad like this before; he never feared anyone, not even his boss or anybody. He had a very stable mind and nerve & he had served in Nagaland when he started his career. I was very frightened to see him like this; he told that he saw grandma just standing in front of him few minutes back in his chamber. If anyone else had told this, we had not paid any attention, but for dad we just cannot ignore, it must have happened.   
My mother expired in 2007 after fighting with kidney failure for almost one and half year. I was happy that she was alive when I went to the USA, she was very upset when I missed the chance to go to the USA after my marriage in 1994. She used to love me a lot so when she expired I did all the Hindu rituals associate with her death. In the last day of the ritual, there was an offering to be made on the river bank. As it was summer time, the river became very thin and hence, we had to walk almost half a km on sand banks to find water. We were almost in the middle of the river bed. It was told by our seniors that the departed soul comes in the form of a crow and tastes the items offer. In the middle of the river, I did not see any crow anywhere. So I asked the priest that what will happen there is no crow nearby, he replied that let us complete the ritual and see what happens. After about 15-20 minutes when all the ritual was finished we watched from a distance that three crows, I don't know from where they came from, and only one of them came and tasted all the items and flew away as predicted. I don't have a big faith on rituals, but what I saw made me think that little is known about the life after death matters. What happens to our soul after we die is still a mystery.  
My Experience with Planchet

I participated with my friends many times in doing Planchet, i.e., calling the spirits of the some dead person and requesting them to answer your questions. This phenomenon I saw for the first time when I was a kid. Three people are required for calling a spirit on an inverted bowl and alphabets, and numbers are written on the floor, and the spirit with the help of the bowl goes on writing. I never took this matter seriously, however, when I went to Bhopal my cousins were also much interested so virtually everyday we use to do it. As I am a science student, I could even reproduce planchet in a blind trial with people who had never heard anything about it. There was something invisibly force present around us; however, the predictions were seldom correct. We did it mostly for fun, but there was something more subtle science behind it that I am still unable to decipher. I wish more research is conducted on spirits on the university level, and people like Wasimbhai & Banerjee da are also included in this research. Can spirit be called? Well, this more or less unexplored area of occult science needs more systematic research.