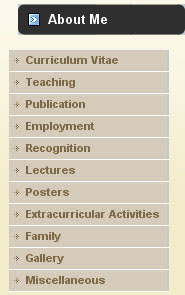 My Views
Escaping from the claws of death: the killer earthquake of Uttarkashi
During the Durga Puja / Dushera vacation in 1991 a team of 21 members consisting of my relatives and friends went for a trip to Uttarkashi. The route of the trip was Haridwar-Gangotri-Kedarnath-Badrinath. The trip started with a real fun with Ganga Shnan (Bathing) and Bengali food at Da-Didir Hotel in Haridwar. Though the river Ganga is polluted throughout its course in the main land, but it was crystal clear in Haridwar. We stayed at Haridwar for 2 days before starting for Gangotri.
Team Members
Dr. D N Pal & Family – 04 (My father, my mother, my brother Sandip & me)
Dr. B Chandra, Mrs. Chandra & her sister 
Mr. S Sahu & Family – 04 (Uncle, Aunt, Khokon da, Boudi)
Mr. N Paul & family – 04 (Uncle, Aunt, Niloy, Bapi)
Mr. A Das & Family – 03 (Maternal Uncle, Sona, Tona)
Tiklu (my cousin)
Biplob & Victor (Friends of Sandip)
We hired a mini bus to take us to Gangotri-Kedarnath-Badrinath. It took us almost the whole day to reach Gangotri from Haridwar. We had our booking in Dandiswami Dharmashal over there. It was a nice place but very cold. The Dharmashala was situated in the foothill of a very big mountain. Eight of us were allotted one room, rest of the members were accommodated in two other rooms. My room mates were my brother Sandip Biplob & Victor, Mejo Meso (Mr. Sahu), Khohonda, Tiklu and Niloy (Cousin). After a little refreshment I went to explore the surrounding. I straight away went to the Gangotri fall which was not very far from the Dharamshala. This is the first fall of Ganga. However, the river from its origin to Devprayag is known as Bhagirathi. Also saw the place where the river Ganga is only 4 meter in width. Anyway, the plan for the next day was to reach Gomukh, which was about 12 km from Gangotri, but as there are no proper roads we have to trek the entire distance. All got up early the next day and after taking breakfast we started for Gomukh. Only my room mates were able to climb the mountains and start the journey, rest members stayed back in Gangotri.
The mountain ranges on both the side of the river was very colorful and the trees in the mountains had various color like red, yellow, blue, brown and green. I have never such lovely trees in my life. There was something mystic about the place. My brother is a trekker and has some knowledge about mountains. He advised all of us not to get carried away while trekking and should be in constant touch with other members of the group. Many people on their way to Gomukh have lost their life in these mountains. Some lost their way and some fell from the steep mountain, some just vanished without any trace. Anyway, we kept on trekking at a brisk pace, but gradually there were three groups my brother along with Biplob and Niloy were leading, Victor, Tiklu and I were at the middle and Meso & Khokon da were behind us. Both Meso and Khokon da after sometime started to have problems. May be because of high altitude they become very sick. Eventually, they had to take horses to complete the rest of their journey. However, after a
long exhausting journey we all could reach Bhujbasa in the late evening. Our plan to reach Gomukh could not be fulfilled as it became very dark. However, Sandip and Boplob could visit Gomukh and returned back to Bhujbasa. We stayed in the Lalbabar Ashram in Bhujbasa for the night. Next day morning we started from Gomukh which was about 2-3 km from the ashram. After reaching Gomukh we all were mesmerized by the scenic beauty of the Gangotri Glacier and Shivling mountain at the background. The place was very risky and there was warning signs all over the place. We were told that recently, a boy slipped in the river and died few days back. Anyway, Tiklu and I cautiously went a little further to get a good picture of Gomukh cave the place from where river Ganga originated. We stayed there for about an hour and then started back for Gangotri. By evening we all could reach Dandiswami Dharmashala without any problem. As we all were quite exhausted so we went to bed early.      
As we lay in our beds underneath thick blanket my uncle first initiated a dialogue about his trip. Gradually, we all kept our view and latter on my uncle who was a good caricature artist told us some good jokes that made us go mad. We all kept on laughing till midnight then went to sleep. Suddenly, at about 3 A.M. (20th October 1991) my bed started to shake violently, as I was in my sleeping bag I could not get out of it. I could figure out that this was because of earthquake as the entire room became pitch black. There was huge sound and I heard my uncle shouting my name and asking me to save him. After sometimes I could come out of the sleeping bag and straight away headed towards the direction of my uncle. At first I could not locate him as there were big bolder scattered all over the place. Then I found out that a portion of the wall of the building has collapsed on him. I blindly started to remove the boulders; fortunately, I could see his face after removing 4-5 boulders. Immediately, other team members joined me to remove the rest of the boulders. He was carried out of the room and then we discovered that Khonkon da was missing. We all rushed to the room again and started to remove the boulder where he slept. Ultimately, we located him in a senseless condition. However, thank God though he was badly injured but was alive. My other uncle & aunt were also affected as big boulders fell on them, though they were injured but it was not serious. Least effected was my parents. My father after examining my uncle told us that my Uncle has fractured his neck and has to be taken additional care so that the situation does not deteriorate further. As we settled a bit there were fresh tremors spreading panic among us. We all then decided to spend the night in the open as the building was badly damaged and it was unsafe to enter inside. In the morning we came to know more about the killer earthquake and after going around the place we all thanked God that we were safe. A big boulder from the mountain top could have wiped all of us altogether. Huge boulders lay scattered all over the place; roads were blocked and broken in many places. Most of the buildings were badly damaged; however, a good thing was that there were no casualties in Gangotri. Elsewher, there were many casualties. 
In the noon we were informed that the road to Harsil has been cleared and we have to reach the military barrack over there. We reached there at about 4 P.M. in the evening. We were given warm receptions by the Jawans (Indian soldiers) and they escorted us to a school where we have to spend the night and in the morning we will be air lifted to Uttarkashi. Out of all the odds in the night we made a bonfire and enjoyed. Many other people not only came out and joined us but they also sang songs and recited poems. Almost 80% of the tourist who were stranded there was Bengali. Though we were all very sad and frustrated but still all liked my idea of bonfire. Our dinner was provided from the military barrack canteen. In the morning there was a big crowd in the helipad for the airlift. All wanted to be airlifted at the earliest. However, as my uncle had a fractured neck he along with Khokon da was first to be airlifted to Uttarkashi. Later, in the day we all were air lifted. After we reached Uttarkashi we were horrified to see the city, many building collapsed completely. The city hospital was crowded with injured patients. Many who came for treatment have lost their entire family. My uncle was attended upon and a casting was put and soon we could take him to the hotel. The following day we could start for Haridwar. There were no fresh problems while returning home.      
It is almost 20 years now and when I recall this incidence I feel that returning home from the Gongotri trip was a rebirth for all of us.