The Most Beautiful phase of my life
College days are always exiting; it becomes memorable when you have good friends and teachers around. The three years period from 1985-1987, I consider as the best period of my life so far. This was the period when I was doing my M.Sc. Genetics from the University Teaching Department, Barkatullah University, Bhopal. We were 4 boys and girls batch. My colleagues were: Grishma, Kakoli, Sapna, Radhika, Manoj, Vaidyanath and Vijendra. Grishma was the most intelligent among us and top the batch eventually.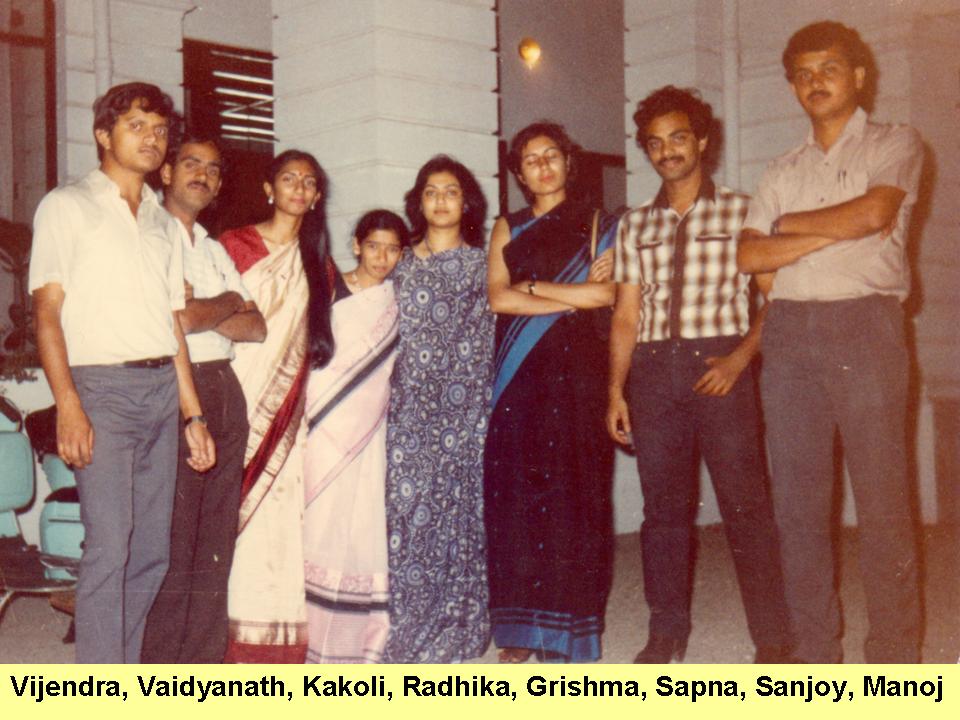 For recent address of my friends click here
She always used to behave like my elder sister and guide me; hence, I used to call her DD. I was very close to Kakoli as she was also a Bengali like me. Many times our class mates objected our chatting in Bengla in the class. Except Radhika all the other three girls were localites. Radhika came from Hyderabad. She was petite and full of energy, whereas Sapna was the most beautiful among the lot, but was quite reserved. Manoj was very energetic and used to handle all the external work of the department. Rest of us including me was quite a subdued character. The laziest person of the lot was Vijendra. Anyway, when we all came together, we became a great force. The first day we all met, we decided that we are not going to fall in love with each other and quarrel like fools; we like to remain friends for ever. We all manage to keep our promise. We had two memorable excursion trips to Chennai and Nanital. In fact it was in the Nanital trip that I came to know about Indian Veterinary Research Institute and later I joined this institute for my doctoral.  
I was lucky to get some good teachers, whose untiring & rigorous efforts had made me what I am today. Prof. H K Goswami the head, department of Genetics inspired me tremendously to join the department. Prof. L K Sengupta and Dr. Susmita Sengupta taught us the A B C D of genetics. Both of them along with Prof. N C Sharma and Dr. Roma Sarkar made us leant the fundamentals of genetics. All the teachers were so good that every day we learnt something new from them.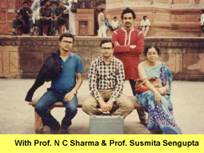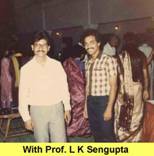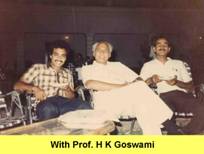 God was really kind to us as we had some very talented and obedient juniors. Our junior batch consisted of seven girls; all of them were very smart and beautiful. Though all were very friendly but I was very close to Anupa, Supria, Dipti, Babita, Puneet and Preeti. We were not very close to our seniors; however, Neeraj s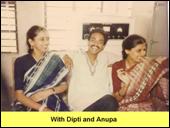 ir was very close to us and always guided us in difficult times. He also accompanied us in our Chennai trip.         

My institute was almost 15 km from my residence and I used to commute from my home to institute in a Luna. I used to start for my Institute at about 8.30 in the morning and used to come back home at about 10 PM in the night. Almost daily in the evening after our classes were over we used to have some party hosted by some of my friends or we used to flock in the residence of Dr. Sengupta and discuss project work with him followed with dinner. Madam Sengupta was a very good cook and allowed us to assist her in cooking. When ever we got chance we used to go for a movie or picnic. My entire period in the Genetics department was full of Masti and entertainment along with studies.
One more person who made all this possible was my Aunt. Who always used to cover me up and kept me away from any trouble when ever I came very late in night. She used to guide me and helped me immensely when my mood was low. Because of her guidance and directions I never made any serious mistakes in life. When I recall my past I feel those 3 years during my M.Sc. was the most beautiful phase of my life.    
Photographs of Panthnagar – Nanital Excursion trip 1987
Photographs of Chennai-Kanyakumari Excursion trip 1986
For recent address of my friends click here.